I had so much fun celebrating the engagement of Katelyn and Lei (and their pug, Sandor!) at the Flower Bridge in Simsbury, CT.
Katelyn and Lei recently got engaged, so when I put out a casting call for a couple to come play in the snow with me, they emailed right away!  Shout out and special thanks to our sweet friend, Lise, who got us hooked up!  We decided to do our mini-session at the Flower Bridge in Simsbury.  I had never been there in the winter before, and it's just as gorgeous then as it is in the warmer months!
It was so nice to meet Katelyn and Lei and I loved hearing their story and their plans for their wedding.  Sandor is the most adorable little pug in the world!  That tongue gets me!
Katelyn and Lei, thank you for braving the subarctic teen temperatures with me, and Sandor, thank you for being the cutest!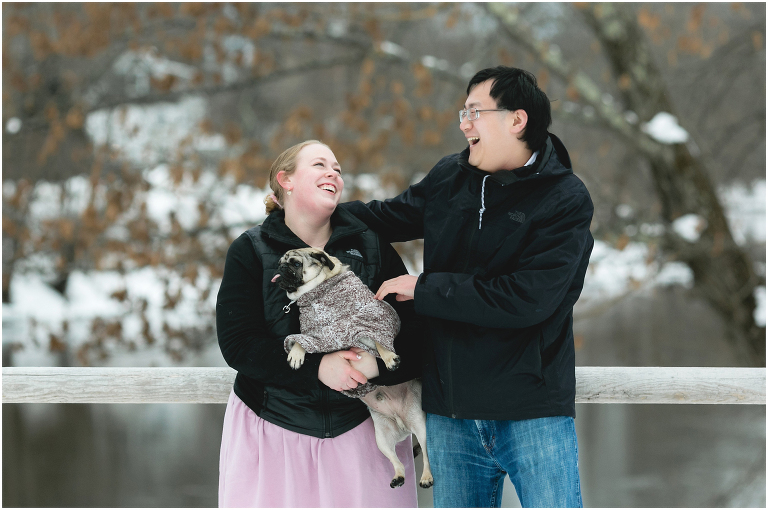 Please click to leave Katelyn, Lei and Sandor a comment!  To be notified the next time they are featured, make sure to subscribe to the blog.
Like this post?  Want to see more like Katelyn and Lei's flower bridge session? Follow me on Facebook and Instagram!