Booking an engagement session is also a great way for you to work with the photographer who will be shooting your wedding, it's like getting a test run of what to expect on your big day. But, what exactly can you do with all those fabulous images? Here are some of my favorite ways you can put your engagement photos to use.
How to Use Your Engagement Photos
Save the Dates and Invitations
One of the most popular reasons to have engagement photos done is to use them for save the date cards. You can get really creative with different props to let people know when your big day is approaching.
If you are skipping the save the date card and just sending our invitations you can use your engagement photos for that as well. There are many different components to a wedding invitation from the actual invitations, RSVP, menu cards, directions and hotel accommodations lists to the stamps, envelopes, and address labels. There are many places you can use your professional engagement pictures to give your wedding invitations a more personal touch.
Guest Book
Creating a customized guest book is a great way to display your engagement photos. You can keep your guest book simple with just an image on the cover with blank pages for guests to sign or you can make it a little more personal. Some couples have included a few pages in the sign in book that lets their guests know how they met, fell in love and end up saying 'I Do".
Photos for Your Home
There is no better way to start the new life you will be sharing than decorating your new home with your photos. Having your engagement images hanging on the walls in frames around your home is the perfect way to remember the special bond you two share.
Displaying at Your Wedding
There are many ways you can use your engagement photos to decorate your reception venue. You can have large prints made to line the walls of your venue or have a few framed prints on display.
Photo Montage for Reception or Rehearsal Dinner
Having a sideshow playing as your guests enter the reception area or even to show at your rehearsal dinner is a great way to get your guest talking and adds a little sentimental value. Why wouldn't you include a few of your engagement photos in it?
Party Favor/Gift for Guests
Key chains, postcards, and t-shirts even can all be made with your image on them. You'll want your guests to take home something special to remember your wedding day by. Even if getting a coffee mug isn't something you think your guests would appreciate, you can still have little escort cards personalized with your engagement photo.  Or, how about a frame as a gift?  How about this- Use an engagement image with a table number printed on it, in a frame for the winner of a reception game?
Social Media Images
The best way to use your engagement photos is to have them as your profile pictures on your social media accounts. What better way to not only show off your stunning images but to also let everyone know you two will be tying the knot!  Nothing makes my photographer heart smile more than seeing you love your images enough to show them off to the world!  If you're using an image I've already shared on social media, just click to make it your profile!  If you would like to use an image that I haven't previously used, please ask me to resize it for you!  Social media has specific ratios they like to make your image pop!  I'll resize and sharpen for you so that when the platform you use compresses your image, they will actually compress it into the perfect size to display.
Here are some of my favorite engagement session images from our 2019 wedding season!
Audrey and Nick's Flower Garden Engagement Session

Audrey and Nick's Horse Farm and ATV Engagement Session

Christina and Jason's Winter Engagement Session  
Monica and Derek's Garden and Beach Engagement Session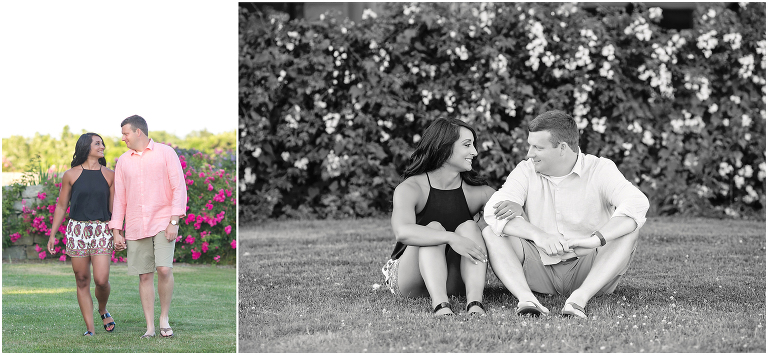 Jackie and Matt's Mystic Engagement Session
Carrie and Matt's Rustic Fall Session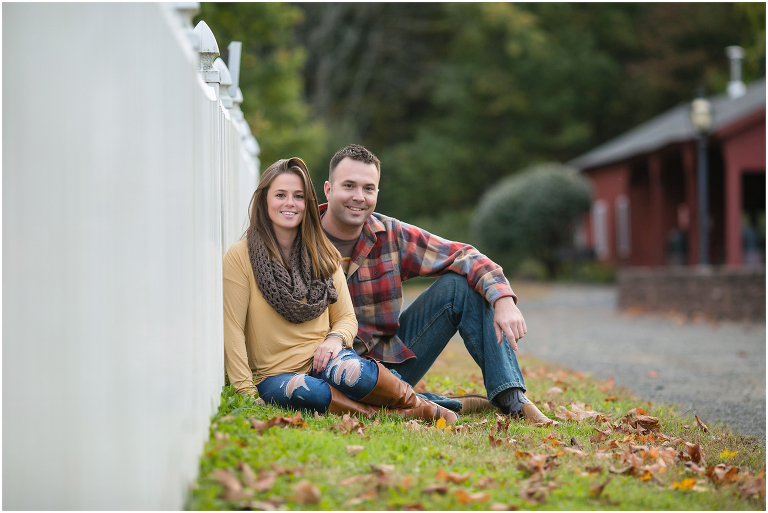 To see any of these couples the next time they're featured and to continue getting tips and tricks to plan your engagement and wedding, make sure to sign up here.  To see more images, follow me on Facebook and Instagram.