Emily and Eric had their wedding at the gorgeous Saint Clements Castle and had their reception at the beautiful Simsbury Inn. When Covid hit, and changed their plans a million times, they decided to keep their original date and they had an intimate ceremony with just their family and very closest friends. Then, in the fall, they celebrated with all of their friends and family at The Simsbury Inn.
I'll start with images from their St. Clements Castle ceremony. This ceremony was so special. The way they looked at each other… it was just so beautiful.

Then, in the fall, Emily and Eric had their reception at The Simsbury Inn. This time, Emily and Eric got ready together with their wedding party. It was so nice and relaxed. Plus, Emily did her bridesmaids' hair and makeup! She is sooo talented!

This dress- it's a verrrrrry light shade of pink. It was absolutely gorgeous!!!
Party time! 🙂
Some of these portraits were taken at St. Clements Castle, and some were at Simsbury Inn!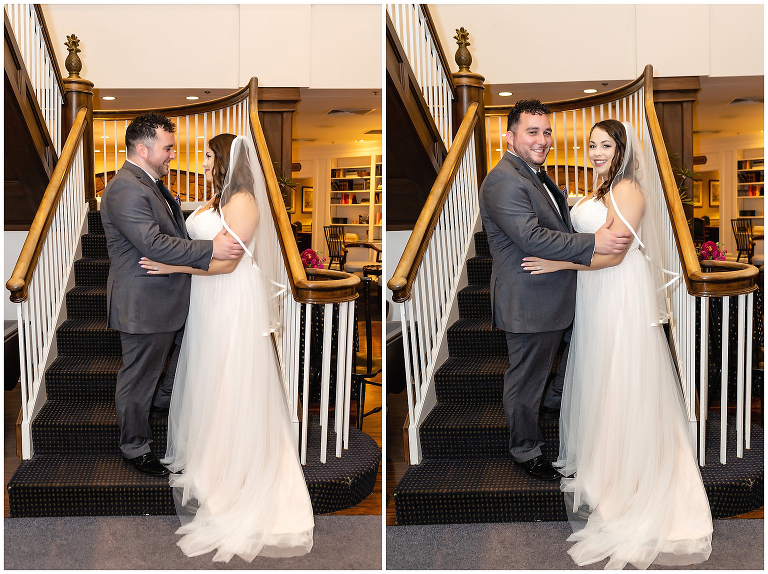 Click here to see their Forest Park engagement session and to be notified the next time they are featured, make sure to sign up here. Emily and Eric, we are honored to have been a part of your Saint Clements Castle and Simsbury Inn wedding, and we wish you a lifetime of love, laughter and happily ever after. Friends and family, please leave Emily and Eric a congratulations message below!