I am so honored that Leila and Fraz chose me to photograph their wedding celebration.  Leila and Fraz were married in a private ceremony a few months ago, and they hired us to photograph their reception with their friends and family.
Their wedding was nothing short of amazing.  Their friends and family are some of the kindest people I have ever worked with.  Everybody was so helpful and thoughtful of my team.
The sense of community and friendship was beautiful.  The Master of Ceremonies was great and he led the entire day so smoothly.  I was invited into the prayer service, and it was very moving.  Later in the day, their friends and family had an opportunity to speak about the couple.  Their stories were great!  I laughed right alongside the guests, while they recounted anecdotes and gave congratulations.
After the reception, we headed off to our formal portraits.  I am so in love with how these came out.  Leila and Fraz were naturals.  They did such an amazing job and the light they got was spectacular.
Please check out the vendors that helped to make this day as special as it was.
Dress:  Custom made in Pakistan
Tux:  Robbie & Co.
Makeup:  Leila's very talented friend, Amani Issa
Cake:  Russo's
Flowers: Growth Co.
Photography:  Moments by Melanie on Facebook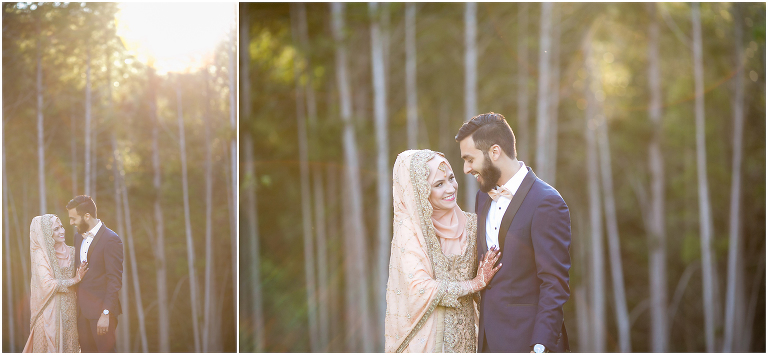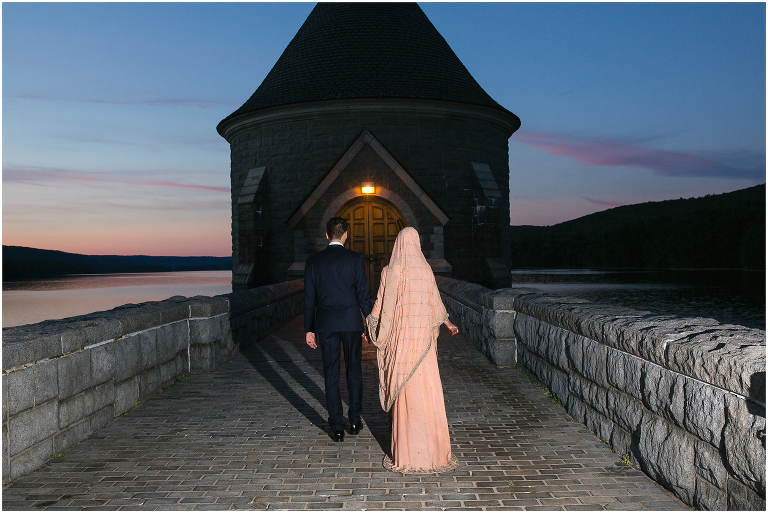 **Please leave a comment to send Leila and Fraz some love!**
**Subscribe to be added to our one email per week mailing list.**