It isn't every day that something as special as turning five happens. And when that fifth birthday happens to happen to this darling little girl, it makes the whole world smile. Kenzie, Happy Birthday. You are a sweet, silly, beautiful little girl!!!! P.S. I LOVE the dress you picked out!
When it's your birthday, you need to dance a bit with your big sister, Lainey.
When it's your birthday, it's time to show just how cool your family is! Even Ally, the family dog, joined the show for this one! The cat, however, couldn't be bothered! 🙂
I saw this window and knew I needed to use that gorgeous light.  Kenzie cracks me up!!!

That skirt is perfect!  Kenzie got a new bed and knew that meant she absolutely needed pictures on her new bed, with her fuzzy skirt!  I love this kid!!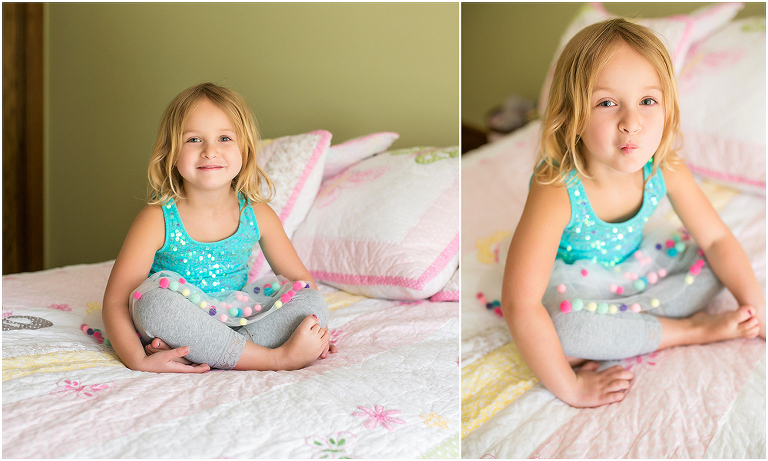 Kim and Theo, thank you for having me over to your beautiful house and allowing me to photograph your family. I love your children and I LOVE watching them grow. Their sweet personalities are so fun and I'm honored that I get to be the one to take their pictures every year. Thank you.
Want to be the FIRST to find out I published a post? Want to be the FIRST to hear about casting calls? You'll need to subscribe to the blog! Click HERE. When you subscribe: You'll be the first to find out when I publish a new post, you'll be the first to hear about any casting calls, and you'll be the first to learn about any workhops I'm offering and mini-session dates with limited space.