I first met Alicia and Matt about two years ago when they helped cross off an item on my bucket list. We shot their engagement session at the Big E! It was so fun and I love all of the images!!! You can see them on my blogsite HERE and on Knotsvilla's site HERE.
We started the day photographing Matt and Alicia getting ready at the hotel at Foxwoods Casino. They couldn't have picked a nicer hotel. I love the bridal party pictures because not only are the full of laughter and good friends, the rooms are beautiful. I think one of my all-time favorite bridesmaid shots might be of Alicia and her girls on the bed.  I also really loved that after she was ready, Alicia did a first look with her dad.  It was pretty special.
Alicia and Matt were married at the gorgeous Lake of Isles in Mashantucket, CT. I love the bridge walkway Alicia's father walked her down. And then Matt's reaction- priceless. He was just so happy to see his bride! I love the way he looked at her during the reception. It was a mixture of such love and adoration and also that he couldn't believe their day was finally here!! They did a wine ceremony. I love those!
After the wedding ceremony, we went off for the portraits. The bridge on that golf course was gorgeous. And the sun coming through the trees. Ahhhh… Swoon. I love love love shooting into the sun. Matt, Alicia and I have always had fun taking pictures, choosing images, meeting up and planning. This portrait session was no different. I felt like we were just a bunch of friends hanging out and having fun. And I feel like it shows in the images. They did such a great job!
The wedding reception was amazing. It was everything they hoped it would be and was a blast to photograph! Their first dance was sweet and romantic. Immediately after the father-daughter dance, the guests broke into the best Happy Birthday rendition I've ever heard! Check out those cake servers and forks. I love "I do" and "I do too" so much. And do you see the date on the servers? Those belonged to Alicia's parents. It is always so special when brides and grooms are able to incorporate their parents' love stories into their wedding day.
I'm going to end the writing and let the pictures tell the story. Alicia and Matt, I can't thank you enough for trusting me with your day and for your friendship. I'm honored that you chose me.
Please check out the other vendors that made this day so special for Matt and Alicia.
Photography: Moments by Melanie (Check out my Facebook page!)
Cake: Scrumptions, Inc.
Flowers: Special secret friend of the bride. If you want to know how to contact her for your wedding, ask Alicia. Didn't she do amazing work? Absolutely stunning arrangements.
Hair: Sarah Larocque
Makeup: Ally Boucher, MAC
DJ: H&B Entertainment
Jewelry: Springfield Gold and Diamond Exchange
Justice of the Peace: David Kiner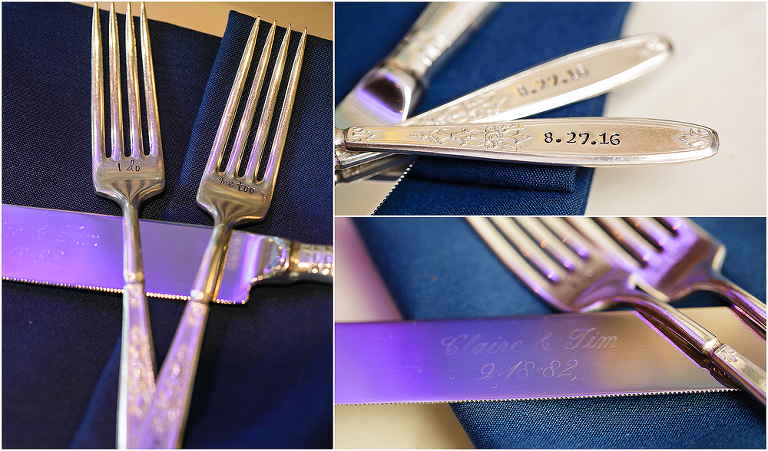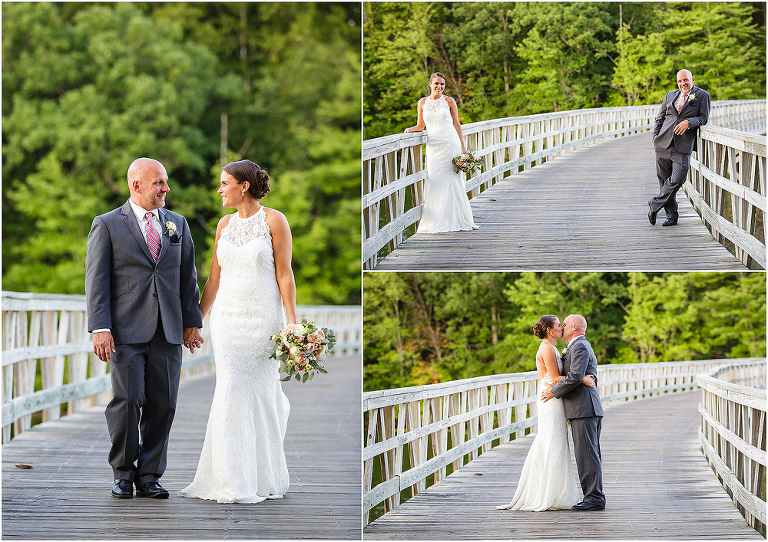 SaveSaveSaveSave