Shannon and Mike's Quabbin Reservoir engagement session was so awesome! We went back and forth, watching the weather, specifically the wind. We decided to go for it, and the wind not only cooperated, but helped out at the exact right times!
How cool is this?! Shannon's mom set up a dating account for her and as soon as Mike and Shannon started talking, they realized that they had actually briefly met years back when they worked at the same camp! Shannon was a counselor and Mike was a lifeguard. After talking with each other for a short time, and before they even had their first date, Shannon started telling her friends that he was the one she was going to marry! Sometimes, you just know!
And how did Mike know? Well that is a hilarious story! Shannon wrote him an essay about why pickle chips are clearly the superior chip! He said anybody who would put in that amount of effort was definitely special. He knew she was the one for him! So eventually he asked her- right in the very same spot as where they shared their first kiss!!!!! It doesn't get more romantic!
Shannon and Mike, we can't wait to work with you while you plan your wedding and we are so excited for your wedding next summer!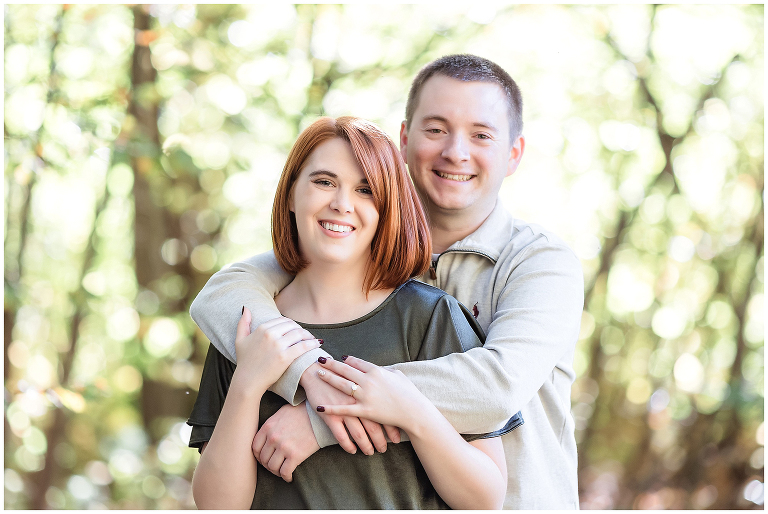 Friends and family, please click to leave a congratulations comment below! If you'd like to be notified the next time Shannon and Mike are featured, make sure to sign up here!
If you enjoyed Shannon and Mike's Quabbin Reservoir Engagement session, follow Melanie and Brian of mbm weddings on the blog, facebook and instagram!
Photographers: Melanie and Brian
Location: Quabbin Reservoir