Michael and David's Mountain Mist Wedding was truly an honor to witness.
They started their wedding celebration by arriving in different cars, but at the same time! They then walked down the aisle together to start the most incredible ceremony ever. They asked two members of their family to officiate together. They had wonderful music, including a special song and readings by more family members. Their godchildren, nephews and nieces stood up with them as they said their vows. They also helped to fill the rainbow sand jar, and helped created the best Love Wins sign I've ever seen.
David and Michael had the most beautiful decor, supplied and creating entirely by family and friends. They didn't even know how gorgeous everything would tie together. They left the decor in the hands of the people they trusted most, and they were not let down!
Michael and David, thank you for trusting us with your wedding photography. We wish you a lifetime of love and happiness!
Friends and family, please click to leave a congratulations comment below and if you'd like to be notified the next time David and Michael are featured, make sure to sign up here!
If you enjoyed Michael and David's Mountain Mist Wedding, follow Melanie and Brian of mbm weddings on the blog, facebook and instagram!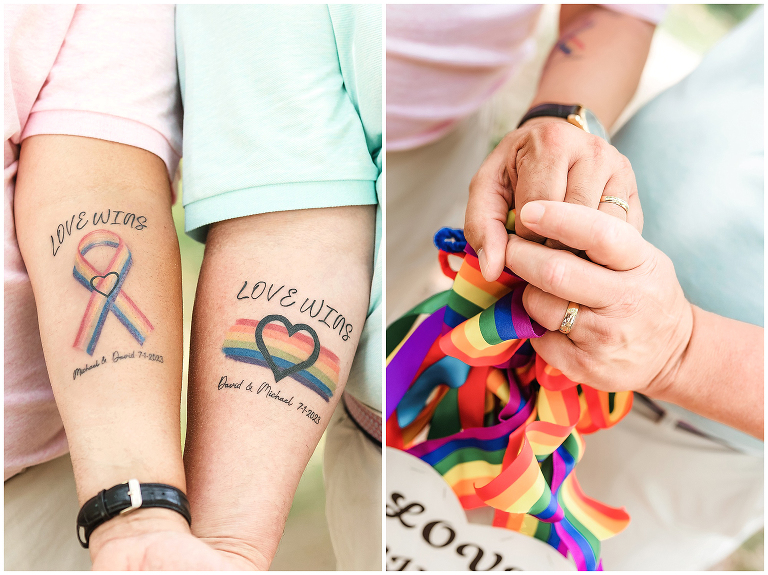 Photographers: Melanie and Brian of mbm weddings on the blog, facebook and instagram
Venue: Mountain Mist YMCA
Videography: MV Film Productions