Kerri and Kevin had their beautiful Mansion at Bald Hill wedding on a gorgeous evening just as summer was beginning. Their red, white and blue theme was absolutely beautiful and I love how their wedding honored Kevin's service to the state police and also Kerri's love of books and her teaching.
Kerri and Kevin celebrated their wedding with their children, closest friends and family from as far away as California and with Kevin's State Trooper academy classmates. Kerri asked her uncle to give her away and also to share in a special dance. Kerri's daughter and Kevin's good friend gave some fantastic toasts. Kevin gave an emotional thank you toast to all of their guests and the special shout-out to his fellow officers was very touching. The DJ was fantastic and had their guests on the floor all night! This was truly an incredible wedding that Brian and I are very honored to have been a part of.
Mr. and Mrs. Eklund, we wish you all the best in the world and we thank you for trusting us with your wedding photography.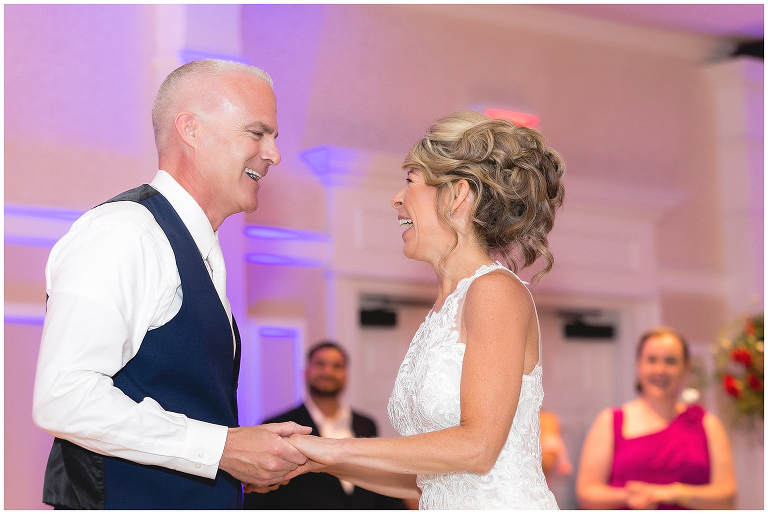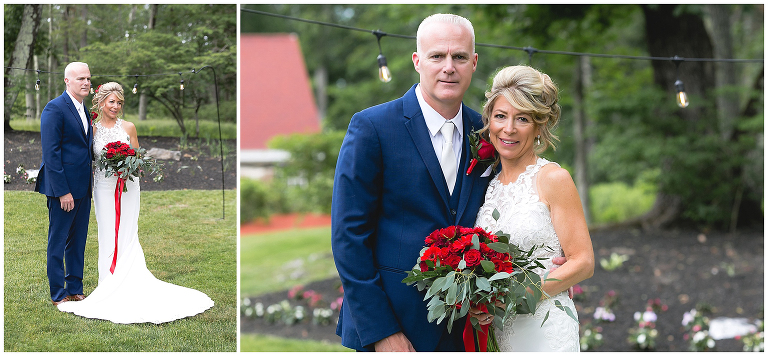 To be notified the next time Kerri and Kevin are featured, make sure to SIGN UP HERE.
Photographers: Melanie and Brian at mbmweddings.com, facebook and instagram
Venue: Mansion at Bald Hill
Gown: Atina's Boutique and customized by Gina at The Dress Doctor
Bridesmaid Dresses: Mariella Creations
Florist: The Sunshine Shop
Hair: Melissa Palumbo at The Style Room
Makeup: LUXE Beauty and Brows
DJ: Standing Ovation
Justice of the Peace: Family friend, John Cronin
Cake: Chocolate Rose Bake Shop
Please leave a comment below to congratulate the new Mr. and Mrs. Eklund, and to be notified the next time they're featured, make sure to SIGN UP HERE.