Kara and Chris had the most beautiful and fun renewal of vows and wedding celebration at St. Clements Castle. Kara and Chris got married exactly one year prior in an intimate wedding surrounded by their siblings, their spouses, nephews and parents. This year, they got to celebrate with their family, including Kara's grandfather, who came all the way from South Carolina!
Kara and her girls got ready at the castle. I'm so glad they did, because we got the best getting ready pictures!
Their vow renewal was so fun. It was perfect. The ceremony was performed by Nick and Greg, their brother-in-law and very dear friend. They were able to add so many personal touches. They also wrote their own vows! Kara said the sweetest things to Chris. And when it was Chris's turn, he put his paper back in his pocket and spoke the most incredible words of love straight from his heart. It was so romantic.
And then… the reception! So, umm, a dinosaur and shark came in during introductions! It isn't everyday we see these incredible animals at a wedding! Kara's sister (who is having a baby any day now!!!!) did an awesome job telling the guests about how Kara and each member of the bridal party know one another, complete with gifts! Chris's brother gave an emotional toast and even the photographer had to wipe away a few tears. Once that dance floor opened, it was packed for the rest of the reception!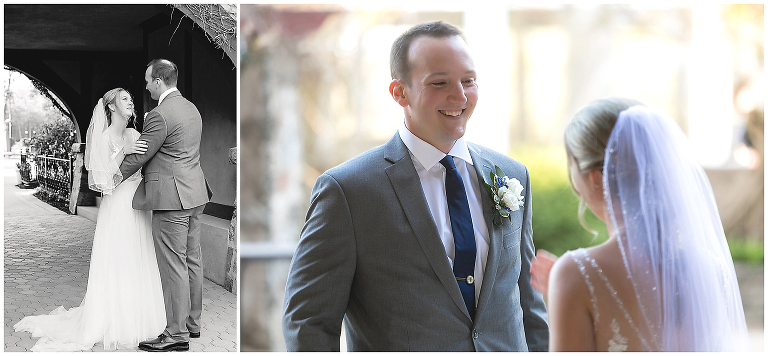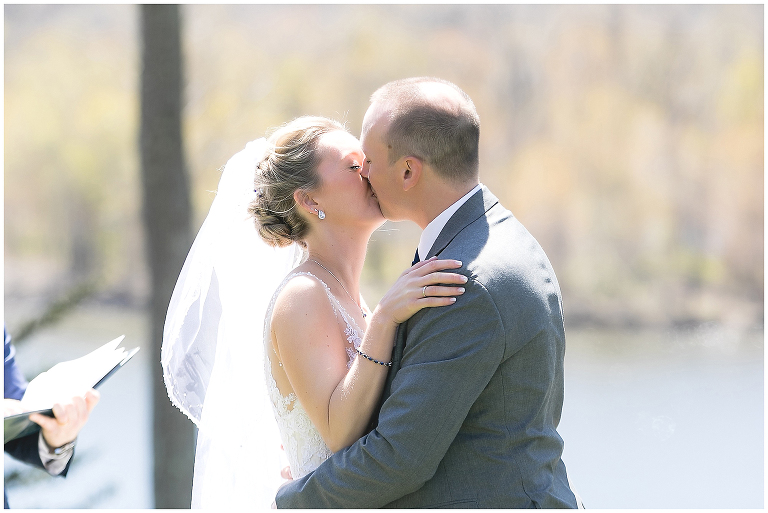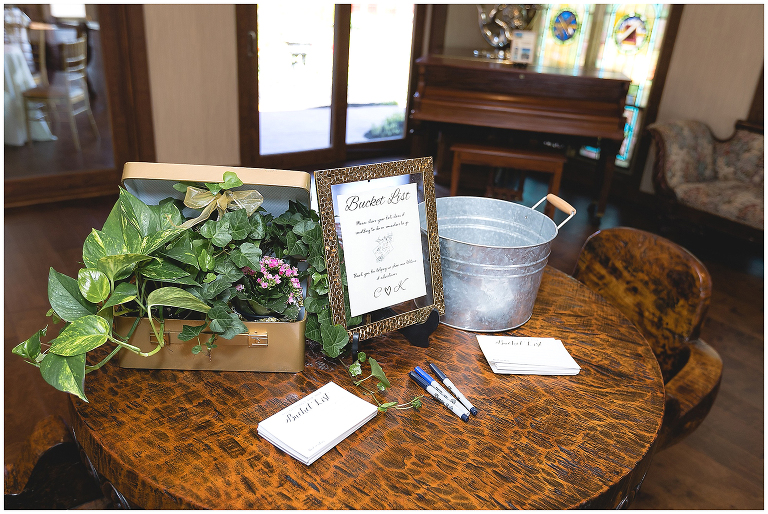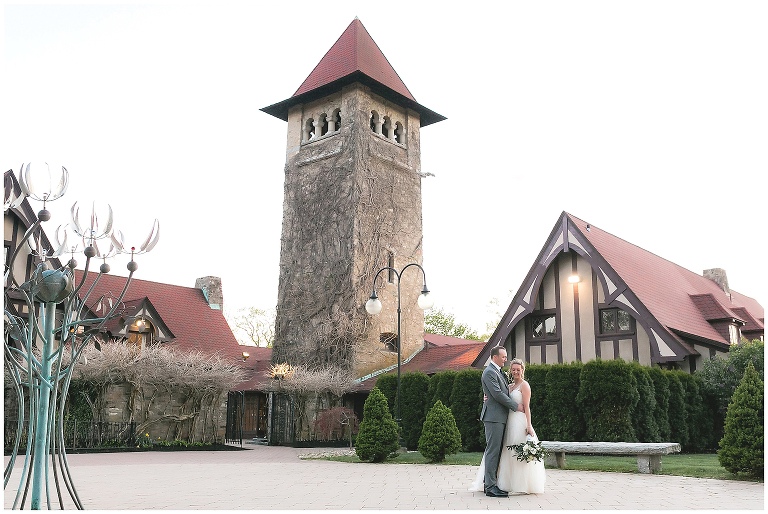 Kara and Chris, we wish you lifetime of love and happiness. Congratulations on your wedding, your renewal of vows and all the good things coming your way!
Friends and family, click here to view their engagement session and to be notified the next time Kara and Chris are featured, make sure to sign up here. Also, don't forget to leave a comment to celebrate with Kara and Chris!
Photography: Melanie and Brian, mbm weddings- blog, facebook and instagram
Venue: Saint Clements Castle
Venue Coordinator: Ashley
Justices of the Peace: Nick Major and Greg Little
Flowers: Judi Kostek
Hair: Jennifer at Hair Studios at Four Corners
Makeup: K Shea and Company
Cake: Chimirri's Bakery
DJs: Brandon and Jonathan at Lights Camera DJs