Jackie and Matt's Riverhouse at Goodspeed Station wedding was amazing!  I had never been to this venue before, and I loved every second of my time there with Jackie and Matt and their family.  The venue is gorgeous, but then, once Jackie and Matt added their special water and shell details to accent the hall, it became something truly special.  Water has always played an important part in their lives.  Jackie grew up on the water and now Jackie and Matt currently live near the water.  We even did their engagement session by the river in Mystic.  You can see that HERE.
To be notified the next time Jackie and Matt are featured, make sure to sign up here.
Help the new Mr. and Mrs. Nixon win a free print by leaving them a comment after you view all the pictures!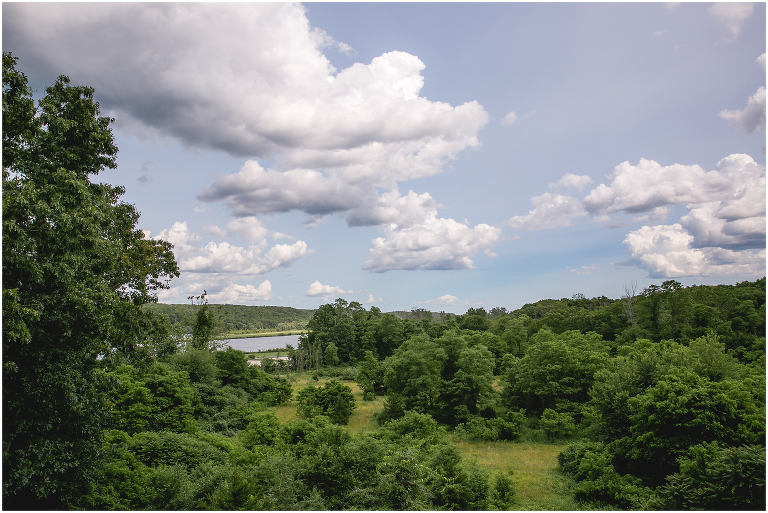 Jackie is one talented woman. She got ready with her mother and her two daughters, her flowergirls. Not only was Jackie able to do her hair and makeup, she also did her mother's and her daughters' hair. I can't even!  Just look at the way the girls are looking at their mother as a bride.  It melts my heart.
Take a look at all of the shell details. I am so in love with this shell and water theme. And the colors! Perfect!!!

And then the ceremony. Awwwww! Look at Matt looking at his daughters walking down the aisle. And then Jackie and her Dad. It was the best! Betty was great! Her ceremony was very much personalized. I loved the sand ceremony, too. I'm sure this sand art has a special spot in the Nixon household!
Can't you just hear Matt's voice?! "We did it!!!!!!!!"
We actually did most of the portraits before the ceremony, but we had a few more to do before the reception. What a good looking family!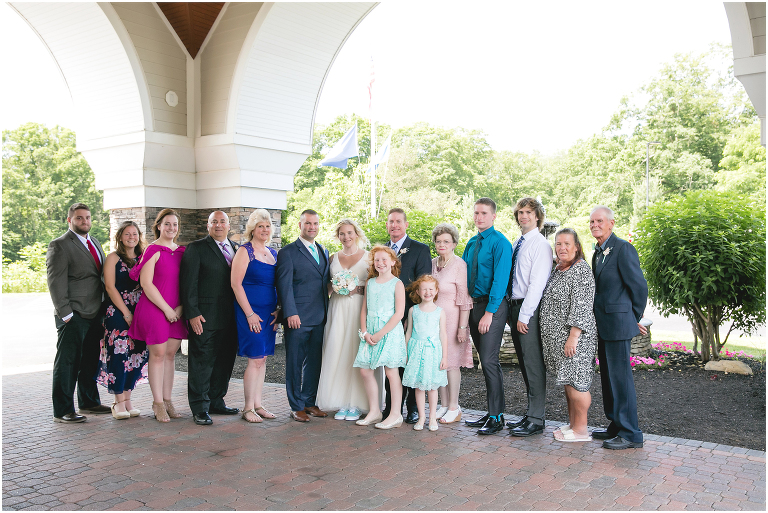 And here are more of those details I mentioned.  This color is amazing!  I love love love all of the shell accents and hints of water details.
Matt and Jackie had a really sweet first dance to open up the reception.  And then the party was started!!!  If you're ever given the option of a chocolate fountain, I think Savannah and Emilia would agree that you should go for it!  🙂  Jackie and her father shared a dance.  Matt and Jackie rocked their cake cutting.  A great time was had by all!
I rarely post more than one or two images of a cake cutting, but how could I not share these?! It was fun and sweet. They each got a little bit of frosting on their noses, and it was just the cutest thing ever!  I'm loving on these guests' reactions!
And the rings!  Such a pretty set!
Can I just stop for a minute, and tell the world that I love when a couple takes a whole hour just for themselves and their bride and groom portraits?! We were able to get pictures next door from The Riverhouse at Goodspeed Station, in front of a bridge, (just like our engagement images!) by a gazebo and with the Goodspeed Opera House behind us. And of course, the water.
I share their love of boats and I was really excited to get some boats in the background here. It was a little chilly for our engagement session, and there weren't many boats on the water. I'm so glad we got some on their wedding day!!!  And because we had so much time for just us, we also got pictures in the empty hall, on the balcony and against that really cool wall in the lobby.  We did most of their portraits before the ceremony, so Jackie and Matt were still able to enjoy the cocktail hour with their family and friends.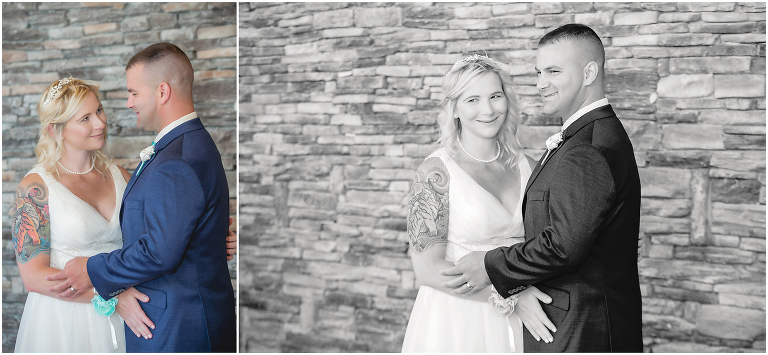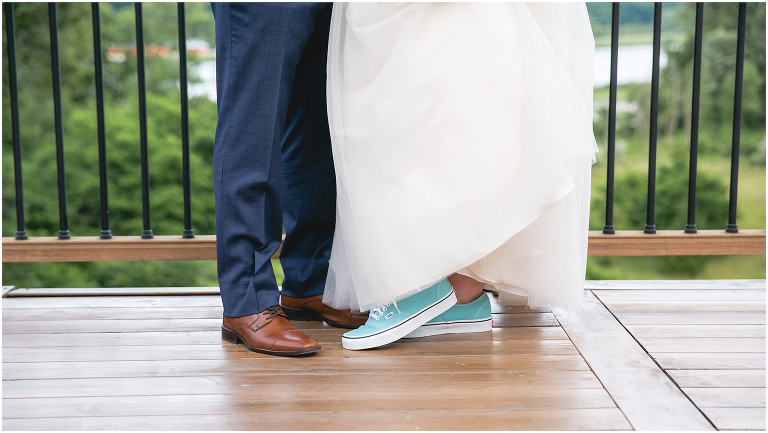 Jackie and Matt, I cannot thank you enough for trusting us with your wedding photography. We are honored that we got to spend the day with you. Here's to a lifetime of love and happiness!
To be notified the next time Jackie and Matt are featured, make sure to sign up here.
************************
Help the new Mr. and Mrs. Nixon win a free print!  Leave them a comment below.
Like this post? Follow me on Facebook and Instagram!
************************
Photography: Melanie and Brian at mbm weddings
Ceremony and Reception: The Riverhouse at Goodspeed Station
Bride's hair and makeup: The bride!  (There is no end to this woman's skills)
Gown: David's Bridal
Flower Girl Dresses: Children's Place
Tux: Men's Wearhouse
Florist: Ashleigh's Garden
Jewelry: Mallove's
DJ: FM Productions
Justice of the Peace: Betty Allard
Cake: Kim's Cottage Confections