Congratulations to Matthew, Class of 2023! Matthew is graduating this year from East Granby High School!
Photography is a very personal thing. Frequent readers will know I often add a little of "me" into blog posts. This post will not be an exception. About seven years ago, my family moved to East Granby. It was always a dream of mine that my children would have a neighborhood, neighborhood friends, and an outside world to safely play and explore in. We moved into our home a few days before a huge snowstorm. On the day after the storm, I brought the boys out to play and we saw, for the first time, two other little boys who looked to be about the same age as my children. They waved shyly and then said hi to one another, Matthew's father and I met, and the boys played together for a short time. The next day, our doorbell rang, and two sweet little boys were at the door in their snowsuits and asked if Andrew and Sean could "come out to play." I got my kids dressed in record time, sat at the window, and watched them and cried. Matthew and his brother created a forever memory for me, and I'm forever grateful for this young man, and his family.
Matthew has had a very busy few years. He's had jobs as a camp counselor and a lifeguard. Matt is a very ambitious guy and he has set some incredible goals for himself. As he has been working on finishing high school, he has also been taking flying lessons. Matt's goal is to go to flight school and become a pilot. I'm so excited for Matt and for all the wonderful things he has to look forward to in his future.
Friends and family, please click below to leave Matthew a message!
To see more like Matthew Class of 2023, make sure to SIGN UP HERE!
Photographer: Melanie at mbm weddings- site, facebook and instagram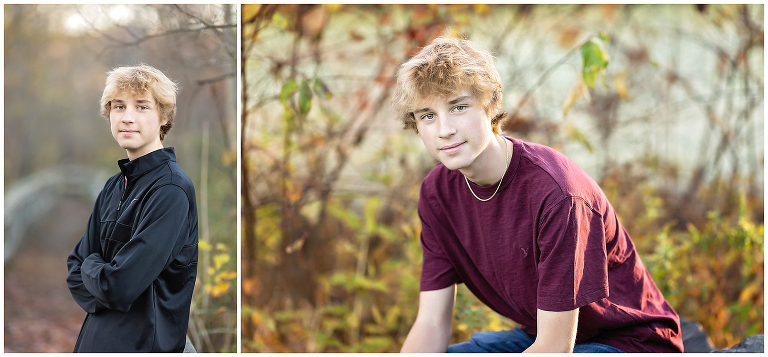 Friends and family, please click to leave a congratulations comment below! If you'd like to be notified the next time Matthew is featured, make sure to sign up here!
If you enjoyed Matthew, Class of 2023, follow Melanie and Brian of mbm weddings on the blog, facebook and instagram!