This is me, in the before! On the day we bought our house, my husband took this cell phone picture of me in the room that has since become my showroom and office. I was thrilled! Finally a space for me!! This was going to be the room that I had been dreaming about for years! I couldn't wait to get my showroom ready for friends and family to come!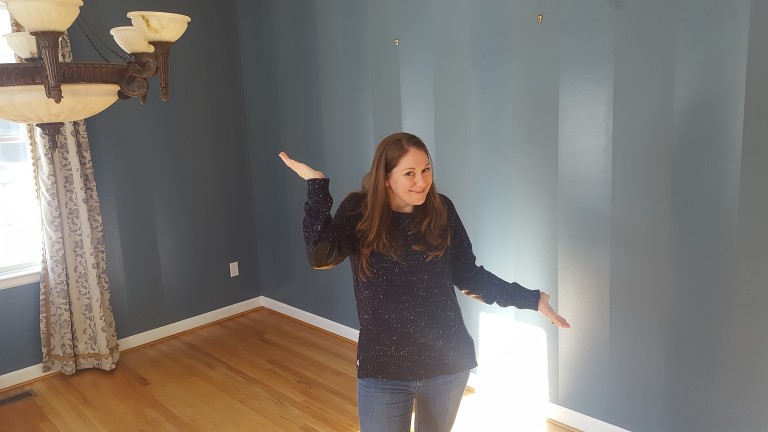 After two months of painting, putting together furniture, shopping for pillows and curtains, and picking some favorite images and products, I'm finally where I can meet my clients. There is still work to be done. I plan to buy some of the most beautiful wall art you have ever seen!
I am so proud of the space I'm creating. Here is the "before" the after.
Please come visit. My promise to you is that I'll always have candy out.

There is still more work to be done. I have big (BIG!) plans for the wall space above the couch and the short shelf. Be on the lookout for another post, hopefully coming soon, with more progress, and the final "after" space. Also, please come visit. Please come and we'll hang out. If you've been a former client and are interested in seeing what products are now available, please ask. But most of all, I love company. Come visit. We'll have some coffee and catch up!