Get a few photographers in a room, and it won't take long before they're all talking about their gear. It's one of our favorite topics and one that I'm asked about quite frequently. I love when new photographers want to learn more. I love when they see something they like and want to know "How can I do that, too?" I'm going to post my lenses here and I'm going to tell you why I love each one. Obviously, there is more to photography than lenses, but that's a big topic!
Please understand that the lenses that we choose to use are deeply personal. That sounds funny reading it, doesn't it? But it's true. We all have our preferences, and based on the way we photograph and what we're envisioning in our head and heart, we like or love a lens for different reasons.
I've had a few that I've bought and sold (sometimes on more than one occasion!) because I just wanted so badly to love it, and I just couldn't. Have you been on photography gear facebook pages or forums lately? It seems that everybody (everybody!) loves their 85 mm. That's one I've bought and sold twice! I don't plan to buy it again, but who knows- I may just decide to give it a try a third time!
So, without further ado, I present to you, some of my best friends. I use these lenses on my Canon 5D Mark iii. Just in case you're wondering, I do have a back-up camera, a 5D Mark ii. Quick! Knock on wood- I've never needed my back-up.
In the next section, I'm going to just name the occasion that I would typically reach for each lens. Based on where I am and what I'm photographing, I may make a different choice. But typically, the reason I would grab the specific lens follows the name of the lens.
I'll start with my primes:
*35mm, f/1.4 Large bridal parties and indoor portraits
I love this shot! Thank you to Allegra Anderson for getting the BTS shot of me checking out my image!
View Travis and Rachel's wedding

*50mm, f/1.4 "Nifty Fifty" that you all read about on the blogs and forums. I'm not selling it, but I can't remember the last time I've used this!
Full disclosure: I am not a magician. This photo was taken with my 35mm 🙂 I took this picture of the lens on my favorite pillow in my showroom! This lens is special to me, because it was the first lens I bought. Ahhh, nostalgia.

*100mm, f/2.8L Those dreamy ring shots. Just look at that depth of field!
View Alison and Jake's wedding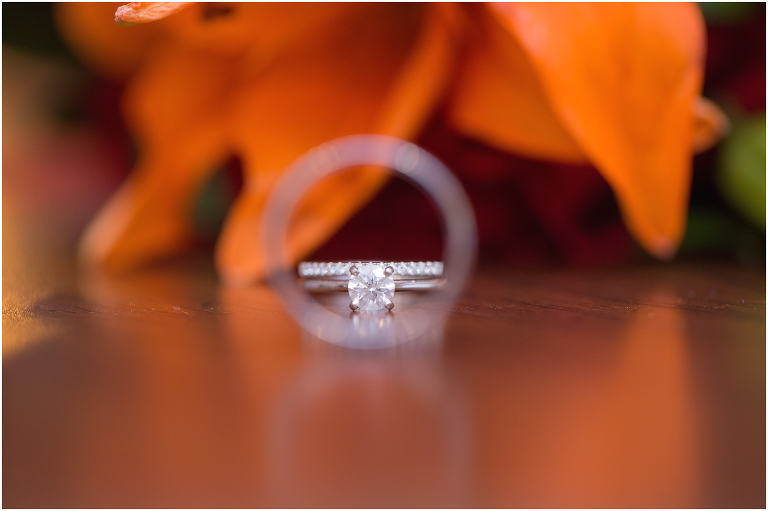 *135mm, f/2L My favorite for outdoor portraits
Oh, the bokeh. So dreamy.
View Fraz and Leila's wedding

Now, my zooms:
*16-35, f/2.8L For fun! This lens is great for a few dancing shots. I wouldn't keep it on my camera all night, but it's fun for variety!
View Fawn and Derek's wedding

*24-70, f/2.8L This is one of the most versatile lenses in the world! I may use it during a ceremony (are we in a small room and do I have to be close to the action?) and I may take this out during the reception. I will often take this lens out in the bridal suite. This is also the lens that I put on my camera when my family is going out. When we're doing family trips to the zoo, the aquarium, wherever we're going for fun, I like to take one lens. This is the one.
View Laura and Ben's wedding

*70-200, f/2.8L Have you ever been to a wedding and the photographer is all up in the bride's and groom's faces? Ya, that won't be me. I frequently use my 70-200 during ceremonies to get those up close and personal shots without getting all up close and personal. My husband is also a photographer. This is his favorite lens and on his camera 99% of the time. He loves this one for events and portraits.
View Wendy and Fred's vow renewal

And the fun one! It doesn't matter where we are, or what we're taking pictures of, this is the one my son, Sean, wants on his camera. Every time! ha!
The 8mm fish-eye. It is fun. I won't lie. You definitely will get a ton of distortion, but you know what you're getting into, and you'll smile when you see the picture.

Please comment below and tell us what your most-used lens is!
Want to try mine on your camera?! Easy! Come to a workshop in my showroom!! If you have a Canon, you're welcome to try my lenses on your camera. If you do not have a Canon, try them on mine!
For FREE DSLR tips and to view recent love stories, subscribe HERE. For more FREE tips, please join my Facebook group HERE!